Welcome to Tiny Porch Concerts.
Since we started producing Summer Concert Series three years ago, folks have suggested we have some of our shows at different venues. Due to the unfortunate destruction caused by the Woolsey Fire, we have that opportunity this season. The bridge at Mulholland and Troutdale was lost in the fire and has made Peter Strauss Ranch unavailable for the start of the series. Fortunately, the National Park Service has made King Gillette Ranch available for Tiny Porch Concerts. If you are not familiar with the King Gillette Ranch property or its history, we suggest you look around and read about it in the visitor center. In our opinion, it is the Santa Monica Mountains version of Hearst Castle. We are excited to start the series here and plan on creating a new Tiny Porch experience that we know you will enjoy.
We have carved out our own slice of Americana and our reputation for being a great place to play, with the most wonderful audiences, has been spreading. Artists this season come from all over the country; New York, San Francisco, Boston, Tucson and of course Los Angeles. We want to send out a huge thank you to our sponsors and VIP donors. You bring this series alive!
If you like the series and want to support but are not a sponsor or VIP donor you can still help. There are donations boxes at every show, or you can donate at www.tinyporchconcerts.com. And of course, we are always looking for volunteers to help with each production. We raised enough money last season to build a new stage at Peter Strauss Ranch. Our hope is to have it completed before the 2020 season.
We hope you enjoy the music as much as we do!
Tiny Porch Concerts
Tiny Porch Concerts is a non-profit 501(c)(3) Corporation dedicated to the arts and preserving the Santa Monica Mountains.
Founded by Mike Corridori, TPC looks to continue a rich tradition of live music singing through the Santa Monica Mountains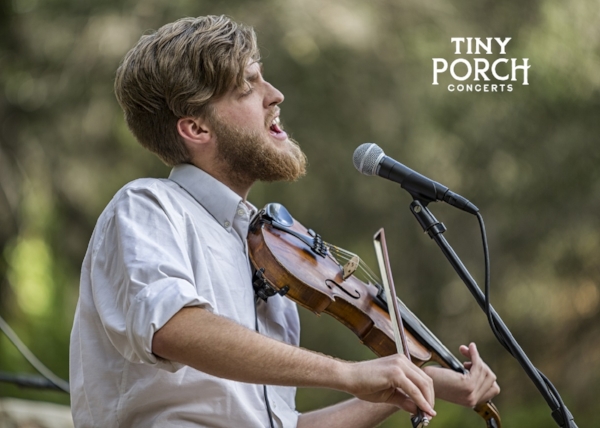 Bringing outstanding talent to remarkable venues